We made this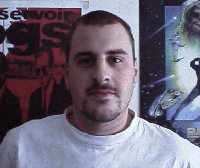 THE FACT FILE
NAME: Adam Ferguson
AGE: 22 Yrs
e-MAIL: adbecky@synex.co.uk
INTERESTS: All things science and Sci-fi
FAVOURITE TV: S,AAB, Star Trek TNG, DS9 and B5
FAVOURITE FILM: Blade Runner
FAVOURITE GAME: QUAKE II
COMBAT EXPERIENCE: Feeding the pigs at the M.C.T.C.
(Glass house in Colchester)
Hi my name is Adam Ferguson or group sex to my Q2 friends (the origin of this name has nothing to do with sex I must add). At the moment I'm a full time computer student in the UK, I am very much into Sci-fi and all things futuristic and scientific, with an interest in programming and A.I.
---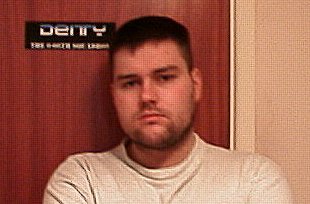 THE FACT FILE
NAME: Jon Hickey
AGE: 25 Yrs
e-MAIL: What's-tat?
INTERESTS: War, SCI-fi and Doughnuts
FAVOURITE TV: B5, Star Trek TNG, DS9 and S,AAB,
FAVOURITE FILM: Blade Runner
FAVOURITE GAME: Bridge Too Far and
X-wing Vs Tiefighter
COMBAT EXPERIENCE: As Senior tactical advisor to the
Republican Guard (Sept 90-feb 91)
Greeting's and salutation's from the Sussex coast. First off Adam and I would like to say thanx for the great response that we have received for this site...(no names mentioned "Pags") and Garath for our Kali (Goddess of war and all things nasty) unit patch. If you think of anything that you would like to see on this page or indeed any thing that you think should be changed (constructive criticism is welcome and not always ignored) please contact us. Adam spent the majority of the Easter break putting this site together and didn't sleep for two nights, (so thanks goes to his girlfriend Becky for spoon feeding him..and being so understanding during this period).
Well that's it, no more to see if you looked at this in the right order! (Which I must admit I never do.) I hope it kept you amused for five minutes or so. To get the most out of this site please download the cool Star Trek and Sci-fi fonts, and feel free to do with them as you wish, as no self respecting Sci-fi fan should be without them.
Click here to download..fonts.zip

You know the drill if you want to mail us....